Downton's Most Memorable Moments
Matthew and Mary get engaged: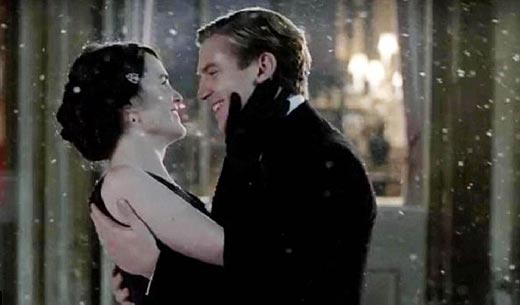 Who can forget this snowy romantic moment, a Christmas miracle. We wondered if it would ever actually happen, but it finally did once Lavinia died of the Spanish flu and boorish Sir Carlisle was sent packing. Matthew gets down on one knee while the Servant's Ball rages on inside. And finally the moment we'd all been waiting for was worth all that waiting. Until yet another memorable and shocking Downton Christmas Special moment…



Matthew dies: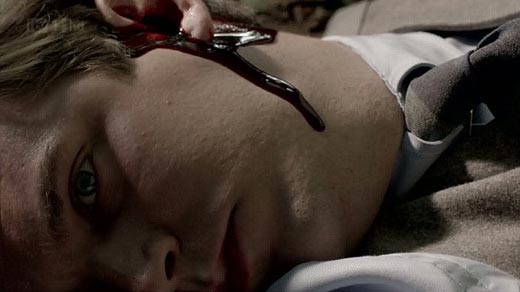 Actor Dan Stevens knew he was leaving Downton Abbey, but for the rest of us it was a pretty big shock. And the gory news was delivered on Christmas Eve no less. Julian Fellowes decided to make the most out of Matthew's irrevocable departure serving up on of TV's biggest twists by killing off Downton's heir and heart throb, Matthew Crawley.


Bates found guilty of murder: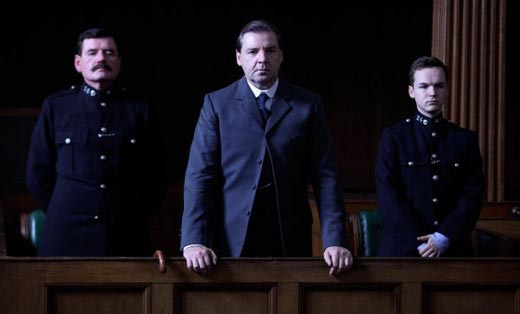 Bates has always had a dark murder-y side, but nobody wanted to see him hang for murdering his first wife Vera. During the tense trial of Mister Bates, Lord Grantham, O'Brien, and Mrs. Hughes all treated the witness stand like a confessional, spilling secrets and damning testimony. Lord Grantham, maybe you didn't need to mention the part about how your butler once muttered something about wishing his wife were dead. But Bates is back on the good side of the law, for now.


Cora slips on the soap: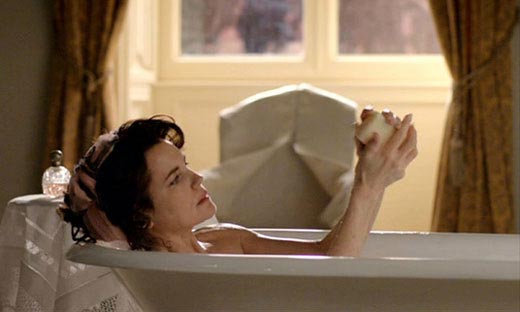 Whoever thought one little bar of soap could cause so much grief? But leave it to O'Brien in the bathroom with a deadly bar of suds. When O'Brien believes Cora is going to replace her, naturally the only logical course of action is to murder Cora's unborn child. Lady Cora slips on the soap O'Brien drops on the bathroom floor. Cora miscarries and a new heir to Downton Abbey is forever lost.


Lady Sybil dies: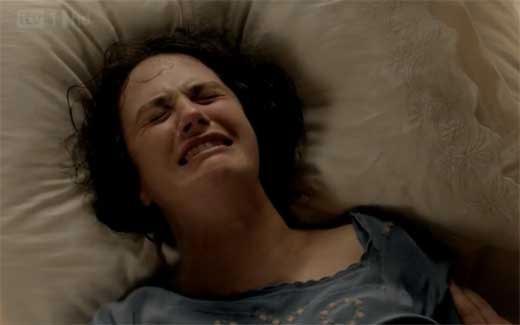 We didn't see this one coming either with so much hope invested in the unlikely romance between Sybil and lefty chauffeur Branson. When Lady Sybil died after giving birth to a daughter, everyone had to Google pre-eclampsia, the condition that killed beautiful Sybil. When Jessica Brown Findlay's three year contract was up on Downton in 2011, she opted out and in her own words, 'leapt into the abyss'.


Pamuk dies in bed:


They say your first time is always memorable and this is certainly true for Lady Mary. Her dalliance with the Turk has rippling effects on Downton Abbey for years afterwards. We're never sure exactly what happened in Mary's bedroom, but the scandal haunts Lady Mary – luckily Matthew was able to see past Lady Mary's so called sordid past.


Edith ditched at the altar: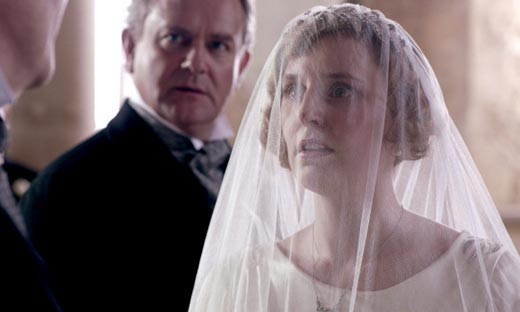 It was a tough blow getting jilted at the altar by awkward Sir Antony Strallan but it was probably best thing to happen to Edith in a long time. The runaway groom made room for Edith to fall in love with a newspaper editor who is willing to become German in order to divorce his lunatic wife and marry Edith. Yes, this is much more normal.


Thomas kisses Jimmy: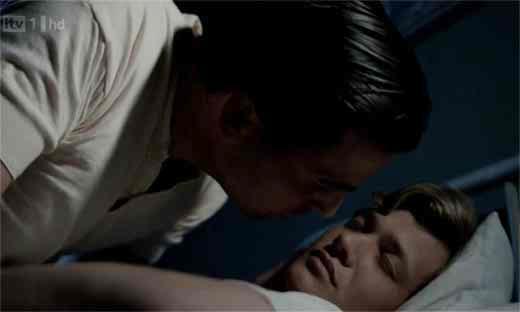 Downton Abbey is no stranger to the illicit kiss. After much prompting from evil O'Brien, Thomas lays one on the new footman Jimmy while he's sleeping. Chaos ensues but it all gets sorted out in the end. The whole affair prompts one of Lord Grantham's best lines ever: ""If I shouted blue murder every time someone tried to kiss me at Eton, I'd have gone hoarse in a month."


Daisy marries William on his deathbed: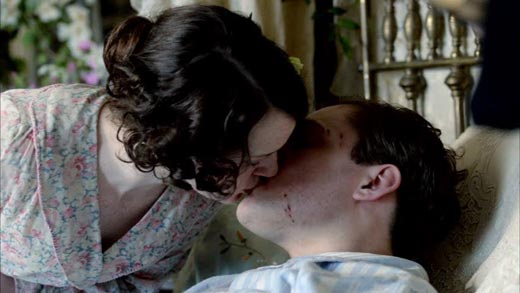 Mrs Patmore finally railroads Daisy into marrying poor William on his deathbed. But the depressing nuptials turn into a win win situation: William dies happy and Daisy gets his army pension and a doting father in law in the deal. Daisy's love life never improves much afterward between her unrequited love for Alfred and her crush on gay Thomas. We remain hopeful.


The rape of Anna: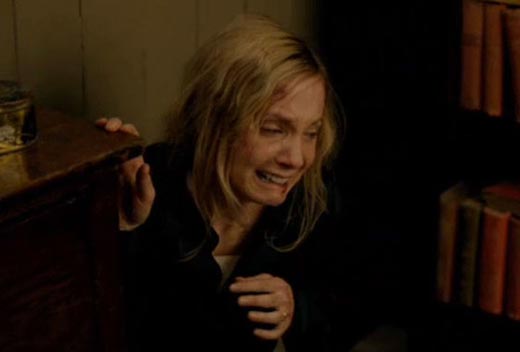 Ugh. This was some serious stuff. And audiences were not amused! The rape of lady's maid Anna stands out as the most shocking moment on Downton Abbey so far. Except for a few unexpected deaths, the high drama of Anna's rape takes Downton to a whole new level. And kudos to Julian Fellowes for writing it so well, if not too well.