Downton Abbey Season 4 Spoilers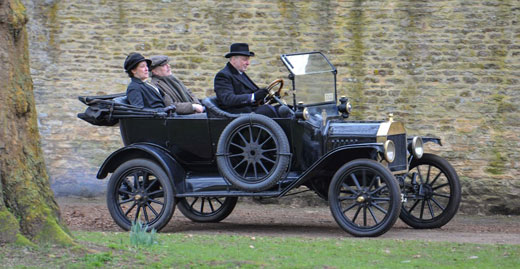 Downton Abbey Season 4 nears completion in the UK and a few spoilers are leaking into the ether. But as usual, more secrecy surrounds Downton Abbey plot lines than an Opus Dei meeting. Season Four of Downton Abbey premieres in the US on January 5, 2014 on PBS. In the UK, Downton Abbey started its earlier run in September 2103. Season 4 opens in 1922, six months after the death of Downton heir Matthew Crawley.
Of Matthew's gruesome death, Downton's mastermind Julian Fellowes says, "Originally I thought we would kill Matthew at the beginning of the new series, but the way things worked out, we didn't have that option. Actually, I am quite glad of it now because being away from it for six months, we don't have to do funerals and all that."
So what's in store for the characters of the highest rated drama in PBS history?
Lady Mary: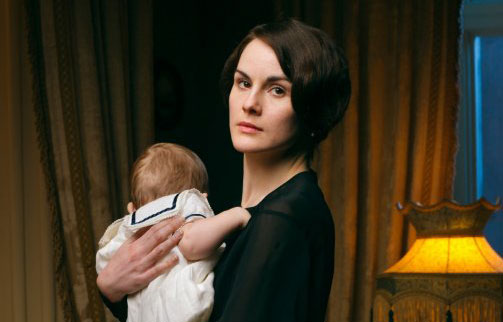 Since Season 4 of Downton Abbey opens six months after Matthew Crawley's death, Lady Mary has already been through her first mourning period. Of course she's still miserable, after the loss of the love of her life. Matthew mellowed out brisk Lady Mary, so we can expect her to revert to more of her bristling self. We can expect to see a lot of dark and complex sides of Mary's character. Now that Lady Mary has baby George, the heir to Downton, she is under pressure to find a new husband. In this time period, it's all about marriage and finding someone to spend the rest of your life with. We can expect suitors to make a beeline to Downton Abbey, but insiders say there won't be any weddings in Season 4 of Downton Abbey. She's not moving on that quickly…
Thomas:
Between stolen Turkish kisses and midnight mishaps, it's unlikely that our other unlucky in love character Thomas, will find romance any time soon. Downton is set during a time when homosexuality is actually a crime in Britan, so his prospects are dim. However, Thomas finds a new partner in crime once O'Brien leaves the show. Actor James-Collier says, "He goes through a few, but he gets one eventually. Whether he lasts, we'll have to see."
Anna and Bates: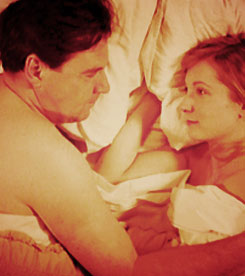 Romantic power couple Anna and Bates have settled into a charmed life, but does it last? Rumours say they will have a brief period of happiness followed by a roller coaster. Actor Joanne Froggatt (Anna) says to expect plenty of drama: "I think it may be the best yet and there are certainly aspects of Anna's character that have never been seen before. It's also rumoured that Anna gets a new hairstyle.
Branson:
Downton's other single parent Branson was co-running Downton at the end of Season 3. Some have suggested the hunky widower and Lady Mary should get together. But actor Leech says, "While it would be great for drama, I don't think it would be right for those two. As much as they respect each other, they come from very different worlds." Leech hints that there may be some canoodling in the nursery between Tom and Downton's new nanny. The two are naturally close because of their bond as single parents and will be spending much more time together before they each find someone new.
Countess Violet: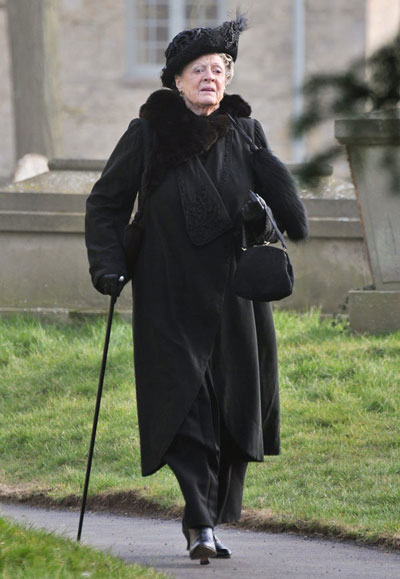 Despite long running rumours to the contrary, Countess Violet is returning to Season 4 of Downton Abbey.
Martha Levinson:
Season 4 of Downton Abbey will feature Shirley MacLaine back in her role as Martha Levinson, Violet's perfect foil.
Lord Gillingham:
Tom Cullen is set to play handsome newcomer Lord Gillingham, a potential love interest for single mom Lady Mary. Lord Gillingham is an old family friend of the Crawleys and his history with Lady Mary goes back to childhood. It's doubtful Lady Mary will give him an easy ride if he sets his sights on the young widow. Lady Mary's wild Turkish days are long behind her.
Cousin Rose: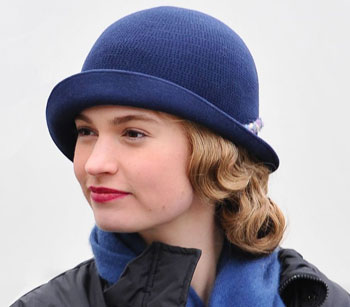 Lily James, cousin Rose, will join the cast as a series regular for Downton Abbey.
O'Brien:
Yes, nasty O'Brien finally leaves for greener pasture. Does she head off for adventure in India, hinted at in Season 3 of Downton Abbey? If she leaves Lady Grantham for the family's Scottish cousin, the door is open for her return. But actor Sobhan Finnerhan says, "I signed up to do three series and that was all I wanted to do. I had great fun doing it but I just didn't want to do it any more. I decided this before we even did the last series. When I stop loving something, I stop doing it."
Jack Ross: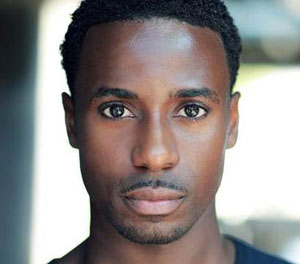 Gary Carr will play Downton's first black character, jazz singer Jack Ross.